Mijn werkwijze
Een goede basis is de sleutel tot succes in mijn

traject.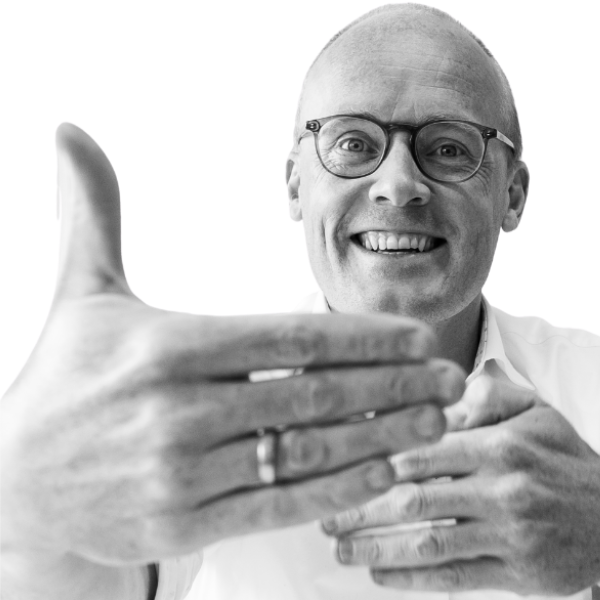 "Doelgerichte traffic door kosten en tijd te besparen? Ja!"
Stéfhan van der Sligte
High-End Marketing Consultant
Fase 1
Discovery fase
In deze fase ga ik alle marketing aspecten inventariseren die in jouw organisatie momenteel beschikbaar zijn. Denk hierbij aan teksten, video's, SEO, SEA, Website en Social advertising etc. Overzichtelijk gedocumenteerd in een werkbaar programma.


Fase 2
Doel & plan fase
Samen gaan we kijken hoeveel doelgerichte traffic we moeten genereren om jullie doelen te behalen en daarvoor nodig is. Ik beoordeel de activiteiten die behouden kunnen blijven, aangescherpt kunnen worden en welke nieuwe activiteiten we gaan implementeren.

In deze fase is het tijd om te kijken welke onderdelen er geautomatiseerd kunnen worden. Op deze manier creëer je tijd en ga je kosten besparen.


Fase 3
Implementatie fase
Nu we het doel en het plan samen hebben afgestemd, is het tijd voor implementatie. Alle activiteiten worden georganiseerd en zoveel mogelijk geautomatiseerd.


Vervolg fase
Overdracht
Alle onderdelen van de marketing die jouw doelen moeten behalen zijn geïmplementeerd. Om de kennis in huis te houden, zal er overdracht plaats vinden binnen de organisatie aan de verantwoordelijke persoon.


Overdracht

1 dag deel

Toegang tot documentatie
Empty space, drag to resize
1 op 1 coaching
Optimalisatie fase
Door voortgang & coaching sessies gaan we optimaliseren. We hebben data en kunnen nu aan de knoppen gaan draaien, AB testen en kijken wat de beste resultaten oplevert voor het behalen van onze besproken doelen.
Om de week voortgang sessies

Toegang tot mijn how-to video trainingen
Empty space, drag to resize
Automatisch doelgerichte traffic?
Basis
Door middel van mijn online academy leer ik jou alle fase neer te zetten. Het automatisch genereren van doelgerichte traffic kan beginnen
Ligt in jouw handen
Discovery fase

Doel & plan fase

Implementatie fase
Tijdelijk: € 3997,-
Growth
Alle fases worden door mij opgeleverd. Na overdracht kan jij direct beginnen met meten & optimaliseren.

2 maanden
Discovery fase

Doel & plan fase

Implementatie fase

Vervolg fase: overdracht
€ 15.000 direct / € 8.500 mnd
Advanced
Alle fases worden door mij opgeleverd. Daarna volgen de coaching en optimalisering fases die we samen op pakken.
3 maanden
Discovery fase

Doel & plan fase

Implementatie fase

Vervolg fase: coaching 1 op 1

Optimalisatie fase

Toegang online academy
€ 29.000 direct / € 10.000 mnd

Bovenstaande kosten zijn exclusief bijkomende kosten omtrent online tooling & advertising.
Wat anderen zeggen
"Stéfhan komt continu met ideeën op commercieel vlak en met marketing & Sales technieken. Tevens is hij coachend op individueel niveau. Hierdoor
gaan deuren open, worden zaken gedaan en ontstaat groei".
"
Stéfhan heeft een enorm aanstekelijke energie en drive om werkzaamheden makkelijker en efficiënter te maken. Middels zijn creativiteit en kennis van automation tools hebben wij veel dingen kunnen automatiseren op de Sales & marketing."
Eens vrijblijvend kennis maken?
Vrijblijvend kennis maken?

Bedankt voor het contacten.

Je hoort zsm van mij.
Great offer today!
50% OFF - Describe your offer here... - Use promo code #YYY
Ik heb nog Video tips voor Slimmere Marketing & Sales?
Abonneer je op mijn Linkedin Nieuwsbrief
Created with